Bio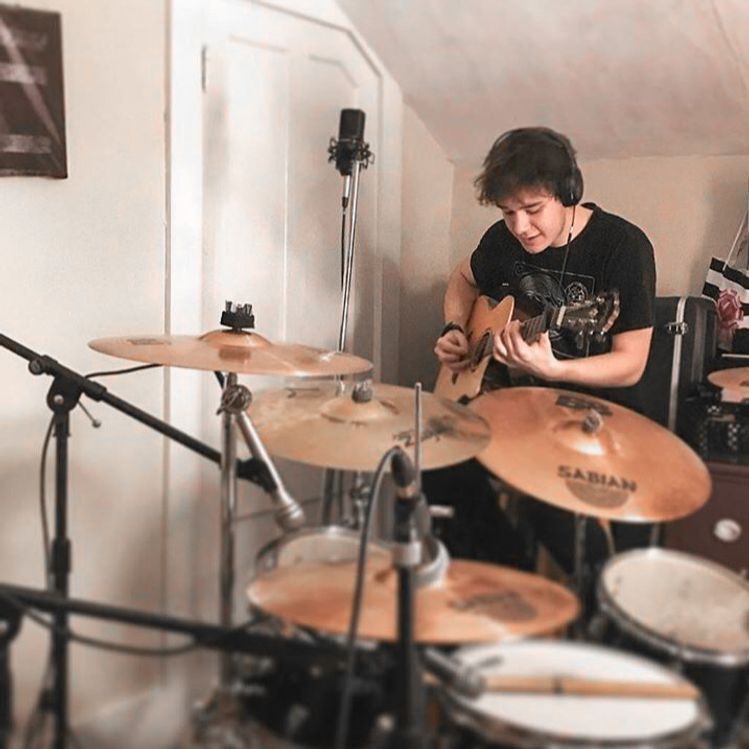 About the artist
Declan Couture is a singer/songwriter from northern Vermont.  Declan's songwriting combines heartfelt and engaging melody and lyrics with a strong percussion section provided by his feet.
In the summer of 2018 after spending years practicing his craft, Declan found his way to his first open mic in his hometown.  It wasn't long before he had everyone's attention and began writing songs.  
In the summer of 2019 Declan ventured south to explore his musical options and after a short stop in Roanoke he found himself in Nashville, TN where the spark was lit.  
Declan returned home, continued writing and recorded a six song EP titled "Wayward."  
Keeping his momentum Declan has continued to play wherever he can and has performed at benefits, town celebrations and still finds time to make his regular appearance at the open mic that started it all.
A live performance from Declan is sure to get your feet tapping... his certainly will be.
Enjoy the music!